I can't believe it's September!
I'm excited and so nervous. It's like being at the top of the roller coaster. (Am I the only one feeling queasy?)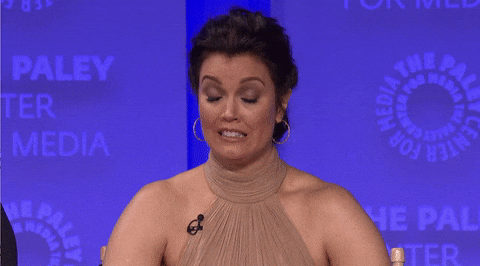 This is my first time submitting to #PitchWars. The writing community on Twitter is just incredible — so supportive and so kind.
I've loved reading the #PWPoePrompt tweets ?and getting to know other authors. It's been an amazing experience.
Why I need a mentor
My writing technique is good but my novel lacks something. Things are a little too easy for my characters. I need help complicating their lives.
I'd really love guidance and direction from someone who can show me what I can't see and teach me what I'm too new to even realize that I don't know.
I'm a details girl, so I'd really benefit from working with someone who can see the big picture.
My dream mentor would love contemporary romance, savor it like fine wine and good chocolate, and would help guide me through the tumultuous world of querying, subbing, and publishing.
An offer to fellow #pitchwars writers
I'm great with copyediting and formatting. If you are a 2019 #pitchwars hopeful who is writing #Romance, #YA, #MG, or #ChildrensLiterature, and you need help getting your manuscript ready for submission, I'm your girl. DM me on Twitter (@NielsKeira). I'll help if I can.
But please be patient and give me a few days of lead time. I'm juggling 20 clients with Sep/Oct submission deadlines.
A bit about my novel
Yay, the fun stuff! My novel, GIRL FRIDAY, is a small-town contemporary romance. One of my friends described it as a cozy beach read.
Thea, who hates conflict, is ordered by her older sister to evict a con man from her grandmother's home. Returning to her small town, she finds Nana and the couch-surfer plotting something she can't unravel.
Jace needs money. A lot of it. He's returned to San Juan to shut down his family estate so he can buy back what is rightfully his. His plans go awry as soon as he sets foot on the small island, and he's drawn into schemes that aren't of his own making.
The novel is set in Friday Harbor on San Juan Island, which is just south of the Desolation Sound, where my family and I lived for 7 years. It is a beautiful and magical place.
We moved to one of the smaller islands when my daughter was 5 weeks old and my son was just a toddler.
Now we live in the city, because my kids are teens and they need peers more than sand dollars, seashells, and driftwood, but the island was an incredible place to raise little ones.
We come back every summer. Just last night, we were down at the lagoon at the dark water's edge, wading into the bioluminescence, the sea's version of the Northern Lights.
Sometimes it glows in trails of blue light. Last night it flickered and flashed like little blue sparkles of magical fairy dust. It's one of my most favorite things in the world.
If you have ever questioned that magic exists, go to the sea on a dark, still summer night, somewhere far from city lights, and you'll doubt no longer.
Pictures don't do it justice. It is breathtakingly stunning. It will rob you of your breath and steal away your thoughts.
A bit about me
I'm an academic editor. I've run my own business for 12 years, and I've helped over 800 authors publish their work.
I love my job. I get to read for a living, although I don't choose what I read. I edit in the fields of medicine, psychology, education, business, leadership, conflict resolution, and justice & criminology.
The most memorable report I edited was written by a hostage negotiator who wanted to share his lived experiences with high school principals to de-escalate violence in American schools. It was a heart-breaking report. When hostage negotiators have a bad day, people die. I cried a lot when I edited that dissertation.
I've also edited uplifting works for famous non-fiction authors and inspiring feminist leaders. I haven't requested permission to mention their names, so they shall remain anonymous.
All of the authors I've worked with are amazing people. I'm so lucky to have crossed paths with them.

OMG, TLDR
I'm new to Twitter and the online writing community. My novel is a contemporary small-town romance. I would really love to have a mentor help me see what I just can't see and learn all the things I don't know.
I'm a details girl. If you are submitting to #pitchwars in 2019 and your novel is #Romance, #YA, #MG, or #ChildrensLiterature, I'd love to be your critique partner and help with the technical parts like where to put a comma and how to format your doc for upload. DM me on Twitter (@NielsKeira). If you do reach out, please be patient with me. My workload is high at the moment.
Oh, and I'm excited and nervous. Did I mention that?